Wine and wine-making traditions have been integral to Greece's culture since ancient times. So much so that in Ancient Greece there was even a god of wine, the cheerful Dionysus. The country's diverse landscape, Mediterranean climate, and glorious sunshine are responsible for some of the best Greek wine varieties. When traveling across Greece, make sure you sip a glass or three of exquisite Greek wine.
1. Assyrtiko
The Assyrtiko grape variety is native to the stunning island of Santorini, as it's been growing on the island's unique volcanic soil for centuries on end. That said, Assyrtiko grapes are now widely produced throughout Greece, especially in the Cyclades. Assyrtiko is a very dry white wine with citrus and green fruit hints and it pairs excellently with seafood dishes.
2. Agiorgitiko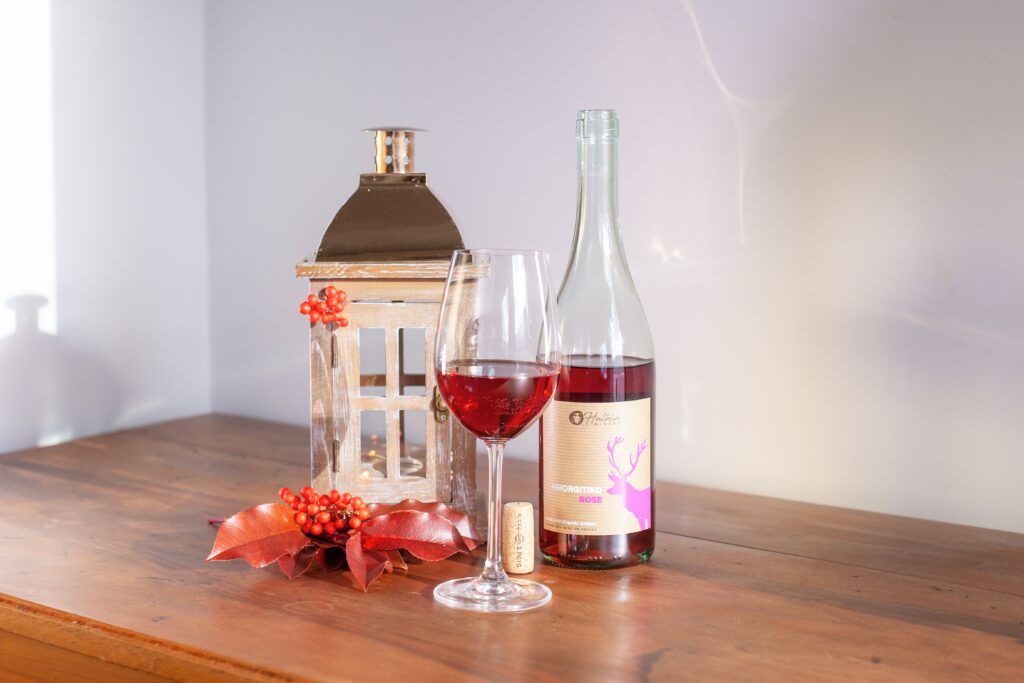 The flagship of Greek red wine varieties is Agiorgitiko, the most widely planted red grape in Greece. With origins in the Peloponnese, and more specifically in Nemea, Agiorgitiko wine is often nicknamed the Blood of Hercules. Legend has it that the Greek hero drank Agiorgitiko wine before killing the vicious Nemean Lion to save the people of Nemea. Agiorgitiko wine is among the best Greek wine varieties. It's fruity with hints of spices and it pairs wonderfully with meat and cheese.
3. Xinomavro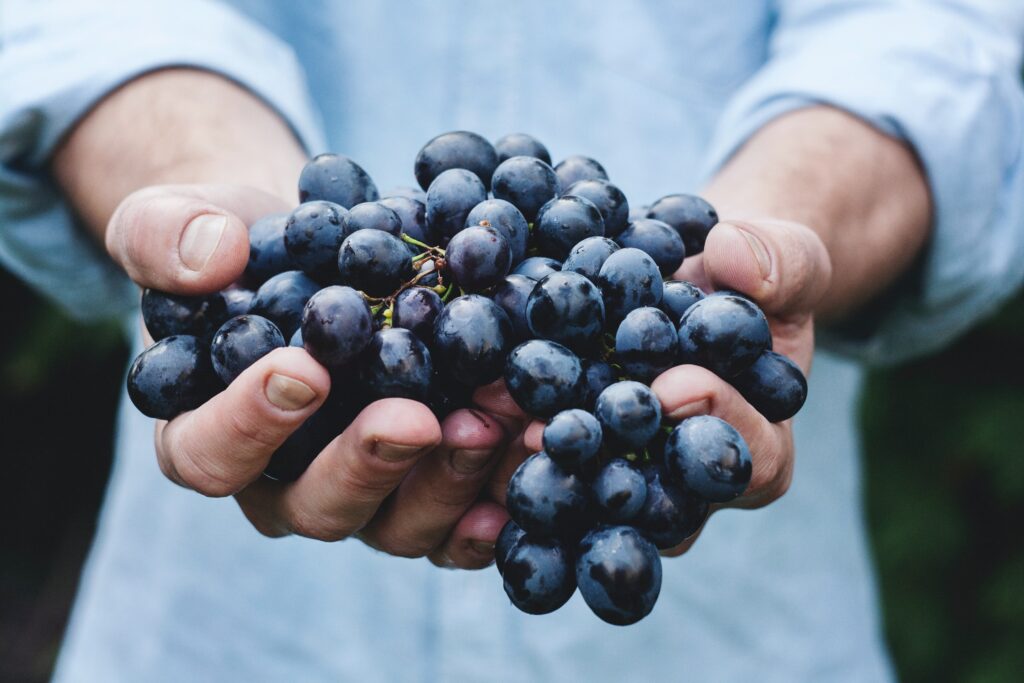 Xinomavro is the most important grape variety in Northern Greece and in the city of Naoussa in particular. The red wine produced by Xinomavro grapes is often described as an explosion of aromas, with hints of strawberries, cherries, dried tomatoes, and Mediterranean herbs coming together to create a mouthwatering blend. Xinomavro is best paired with meat dishes and aged cheese.
4. Vidiano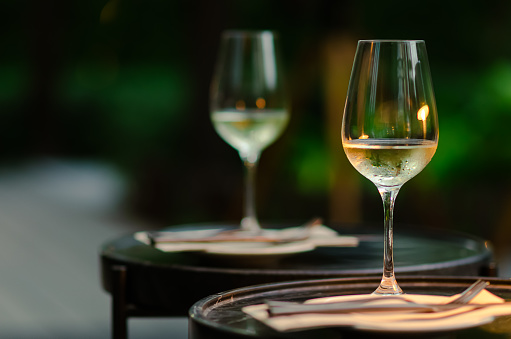 Vidiano is a noble grape variety, indigenous to Crete Island. One of the almost forgotten Greek wine varieties, Vidiano was rediscovered quite recently, in the 1980s. Ever since then, Vidiano grapes produce a high-quality white wine with complex aromas that combine fruity with mineral elements. Vidiano wine pairs superbly with meat-based dishes.
5. Malvasia / Monemvasia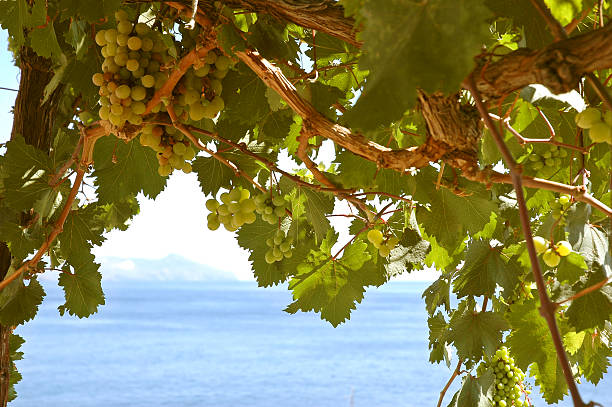 Malvasia is a historic white grape variety that's commonly used for dessert or fortified wines. Although this variety has its origins in Crete, it owes its name to the fortress town of Monemvasia in the Peloponnese. Back in the Middle Ages, Monemvasia was a major trading center for wine and other goods and Malvasia wine became a favorite product for Venetian merchants to profit from. Malvasia wine is among the most superb dessert Greek wine varieties.
6. Moschofilero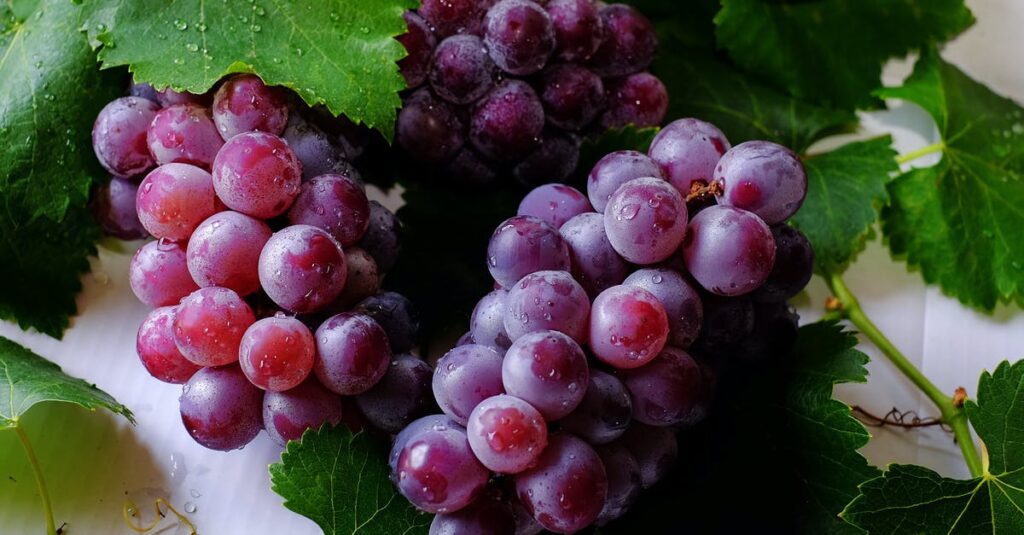 Although pink or purple-skinned, Moschofilero grapes produce what's probably the most popular white wine in Greece. Grown mostly in the Peloponnese, and more specifically around the area of Mantineia, Moschofilero grapes are responsible for a very aromatic yet crispy and bold wine with touches of spices. The perfect pairing for a glass of Moschofilero wine is either an assortment of delicious appetizers or a plateau of fresh fruit.
7. Aidani or Aidini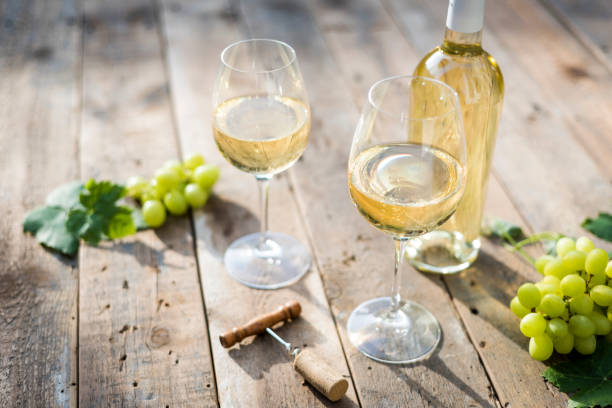 Aidani – also spelled Aidini – is one of the oldest white grape varieties. Aidani grapes grow on almost all of the Aegean Sea islands, but primarily in Santorini, Paros, and Naxos. Wines based on Aidani grapes have an elegant floral aroma with hints of jasmine and lemon blossom. Aidani wine pairs magnificently with vegetable-based dishes.
From the mainland's untouched North to its sunny South to the gorgeous islands, no matter where your trip to Greece takes you, don't miss the chance to try as many of the local Greek wine varieties as you can to experience the real feeling of Greece; the one that hides in its distinct tastes and mesmerizing aromas.