There's no better way to spend quality time and create precious memories with your loved ones than planning to go on a trip to one of the world's sunniest countries with them. With its breathtakingly beautiful scenery, unique outdoor activities, top-notch services, and spacious accommodation options, Greece is ideal for families looking to enjoy the most memorable vacation.
There are many family-friendly Greek Islands to choose from. Here's our selection of the five best among them that are sure to make you dream of your next summer escape in Greece.
Naxos
Naxos is the largest of the Cyclades Islands and one of the most authentic destinations in Greece. The island is renowned for its mouthwatering local cuisine, ancient history, and natural charms. For families traveling with kids, Naxos offers the opportunity to reconnect with nature, enjoy easy hiking trips, and come close to various species of animals: from kittens roaming around the Old Town's alleys to friendly sheep, goats, and donkeys in the countryside.
Another exciting way to spend a family day out when in Naxos is to plan an exclusive sailing trip to the Small Cyclades, a cluster of 23 gemlike islands, both inhabited and uninhabited. You will be amazed by their turquoise waters and white sand, while it's not uncommon to spot a dolphin or two swimming next to your boat!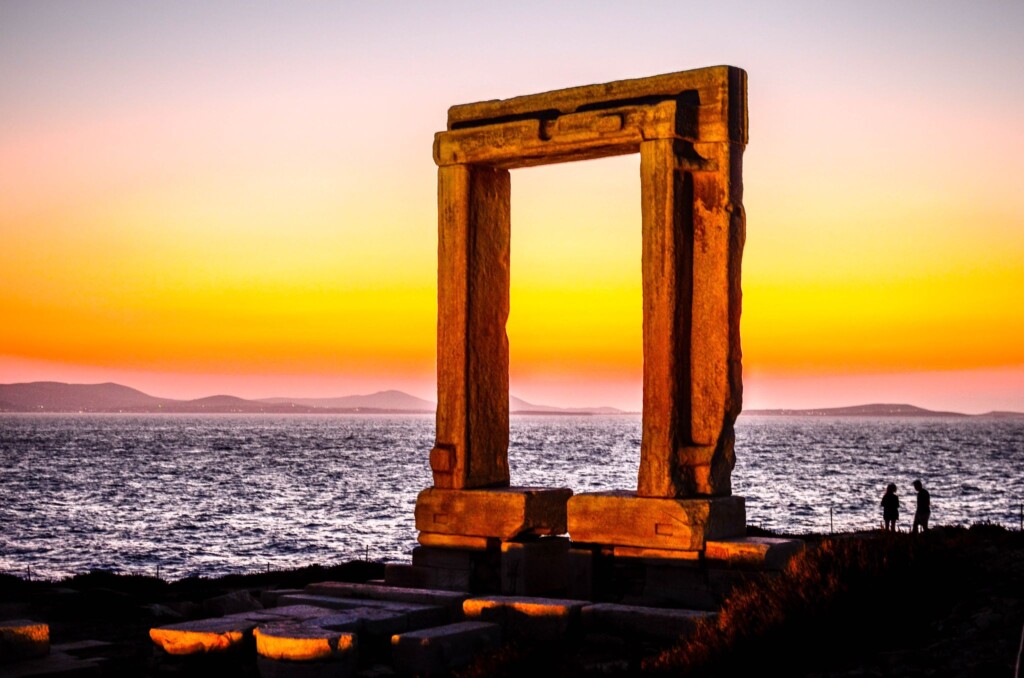 Crete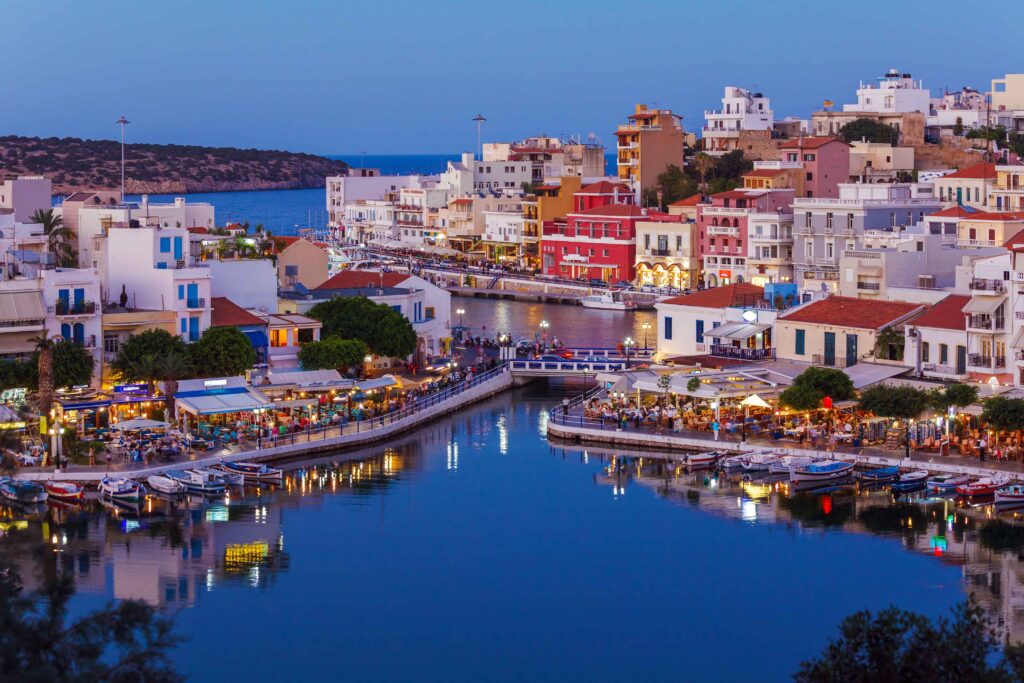 Crete is so diverse that it appeals to all ages and travel types and it's definitely one of the best family-friendly Greek Islands. Without ever losing its quintessentially Greek character, Crete feels like an entirely different world in its own right. The island's distinct tastes, stunning outdoors, ancient traditions, and special culture render it a fascinating destination for adults and children alike.
For culturally oriented travelers, Elounda in Northeastern Crete is a mandatory stop. It's there that the long and troubled story of Greece's former leper colony unfolds, as you gaze at the abandoned islet of Spinalonga just off the coast of Elounda. On the other hand, if you're in for something a bit more adventurous, don't miss the chance to explore the traditional villages scattered across the imposing mountains that surround the romantic Old Town of Chania.
Corfu
Undoubtedly one of the best family-friendly Greek Islands, Corfu is the epitome of fun in the sun. Or, to be more precise, fun on the water. There are countless sandy beaches with shallow waters and all the necessary facilities for families to spend amazing moments by the sea without a worry in the world. Furthermore, Corfu boasts some of the best family-friendly hotels in Greece with huge swimming pools and Kids Clubs.
But that's not all. Corfu is the ideal place to delve into the Greek culture with activities such as olive oil tasting or even pottery workshops, which the kids are sure to love and talk about to their friends back home.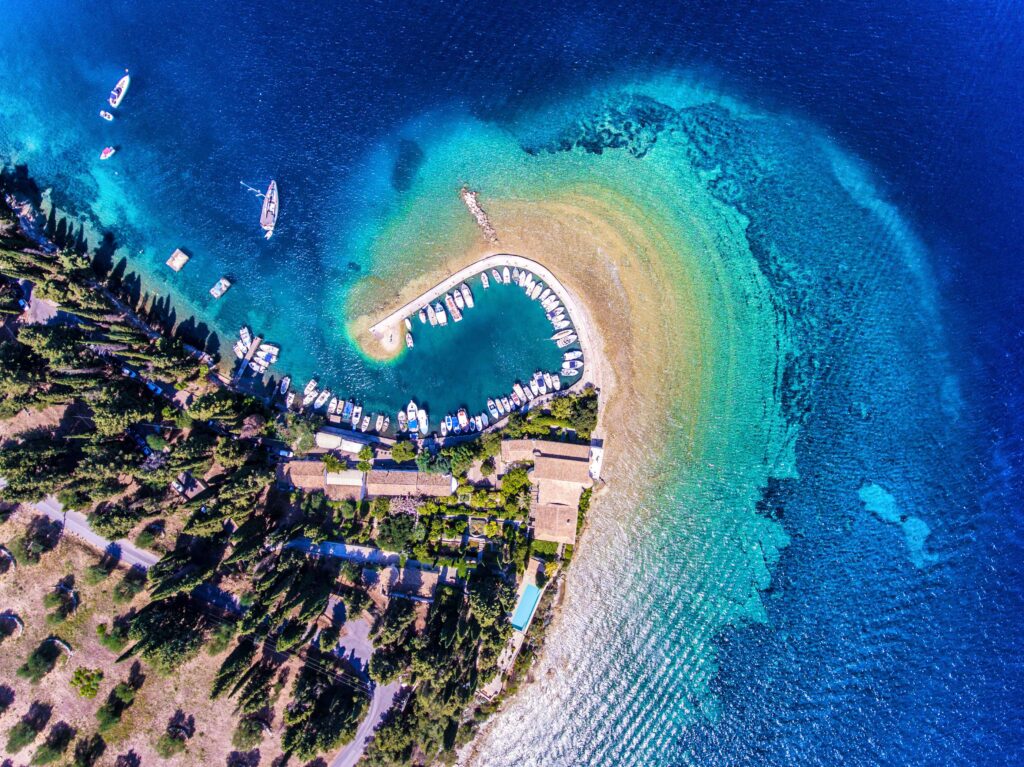 Santorini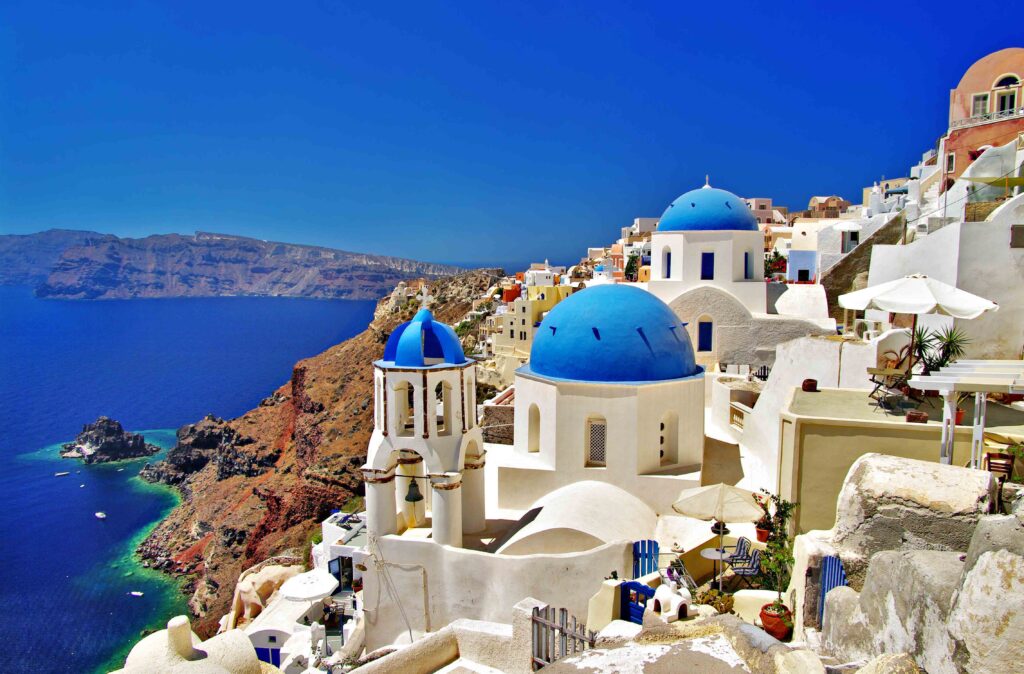 Who says that you can't enjoy the most spectacular island in Greece as a family traveling with kids? Although many of the luxurious hotels built on the edge of the caldera in Santorini are adult-only, that doesn't mean that the island is made for couples in love and nothing but. Fairytale-like Oia has many excellent family-friendly accommodation options while there are more than one reasons why children would cherish a trip to Santorini.
One of the best memories you can keep from your family vacation in Santorini is a sailing trip around the caldera at sunset. Moreover, there are quite a few lesser-known villages you can explore, such as Pyrgos or Emporio. As for beaches, we can guarantee that the kids will be thrilled to play on Santorini's colorful sand: black, white, red, you name it. For families interested in history, the archaeological site of Akrotiri and the brand new Lost Atlantis Experience Museum await.
Mykonos
Like Santorini, Mykonos is not often considered one of the top family-friendly Greek Islands. Yet it should be. Apart from being home to spacious resorts with all the amenities for a comfortable family stay, Mykonos also boasts an abundance of exciting activities for adults and children to enjoy together.
From sailing, cycling, and olive oil tasting to exploring the mysterious uninhabited island of Delos to visiting small farms with animals, families traveling with kids can never be bored in Mykonos. Not to mention that the island features some of the most fabulous beaches in the Aegean Sea. Among them, there are many that are secluded and ideal for families, such as Elia and the sandy wonder that is Agios Sostis.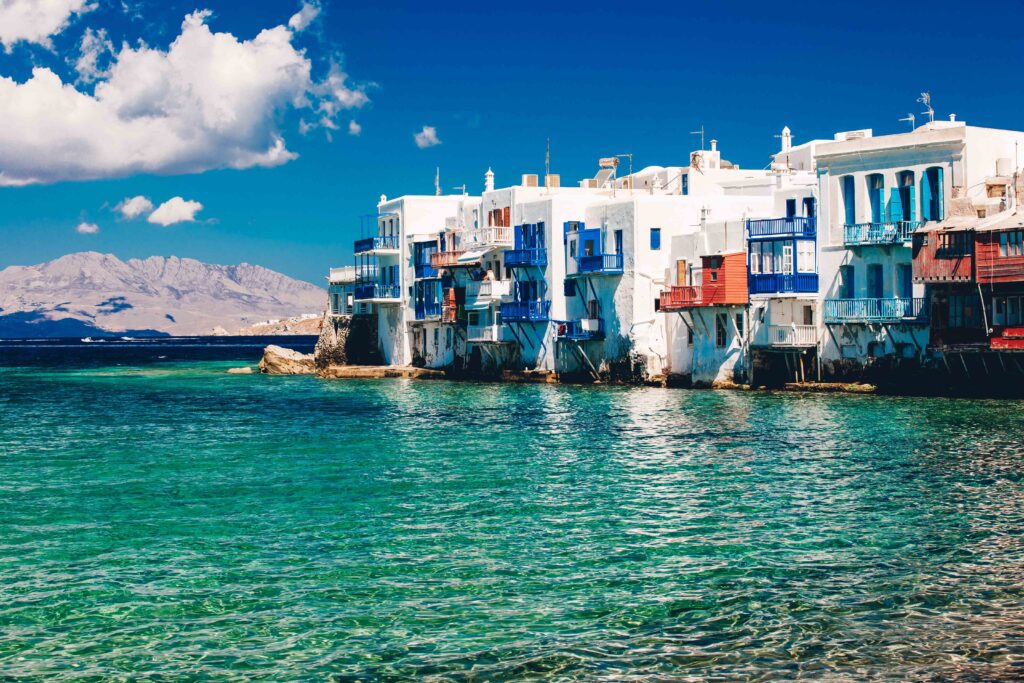 So, which one of these family-friendly Greek Islands would you like to visit first? Whichever you choose, we're sure that you'll enjoy a fantastic vacation that you and your loved ones will remember for life.