There's no better feeling than the sweet anticipation shared by newlyweds across the world who set their hearts on spending a fairytale-like honeymoon in Greece. Yet there's nothing worse than have this wonderful feeling marred by stressful thoughts on how to plan a Greek honeymoon to the last detail.
To make all these negative thoughts go away and take this burden off your shoulders, we've created this ultimate guide of all the things you must keep in mind while planning your dream honeymoon in Greece. Of course, the team of Curated Greece is always here to help you with everything!
Top Places To Add To Your Greek Honeymoon Itinerary
Greece is an incredibly diverse country. Therefore, choosing which places to add to your Greek honeymoon itinerary is no easy task. That said, there are some places in Greece that are ideal for an unforgettable honeymoon, each for different reasons. Let's find out why!
Athens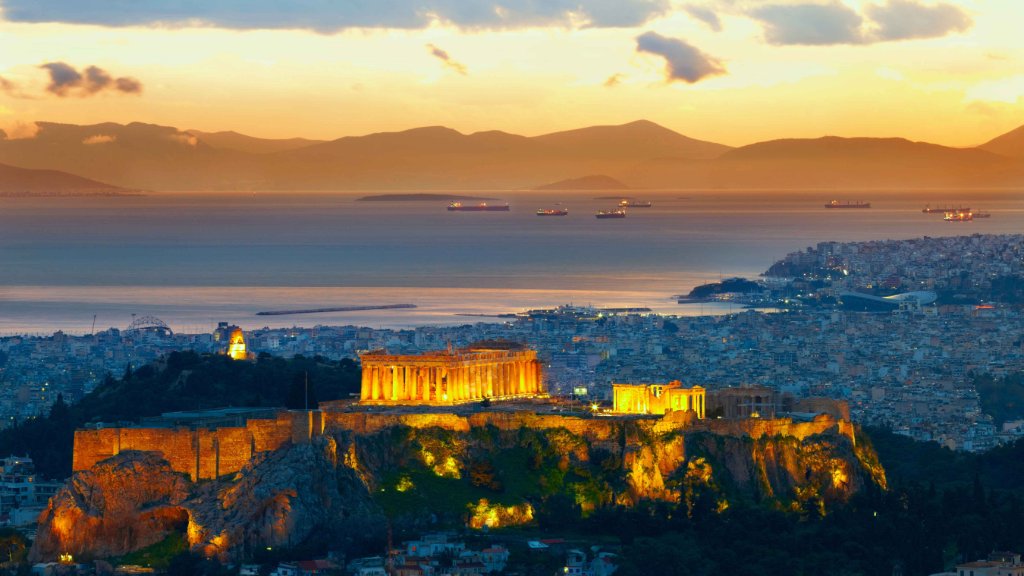 With some of the world's most glorious ancient relics and an inescapably contemporary aura, Athens is a historical and modern city at the same time. Yet Athens can be very romantic, too. One of the best things for newlyweds to do in the Greek capital is to enjoy a candlelit rooftop dinner under the shadow of one of the world's most recognizable wonders: the Acropolis of Athens. If that's not a moment to cherish for life, we don't know what is.
Monemvasia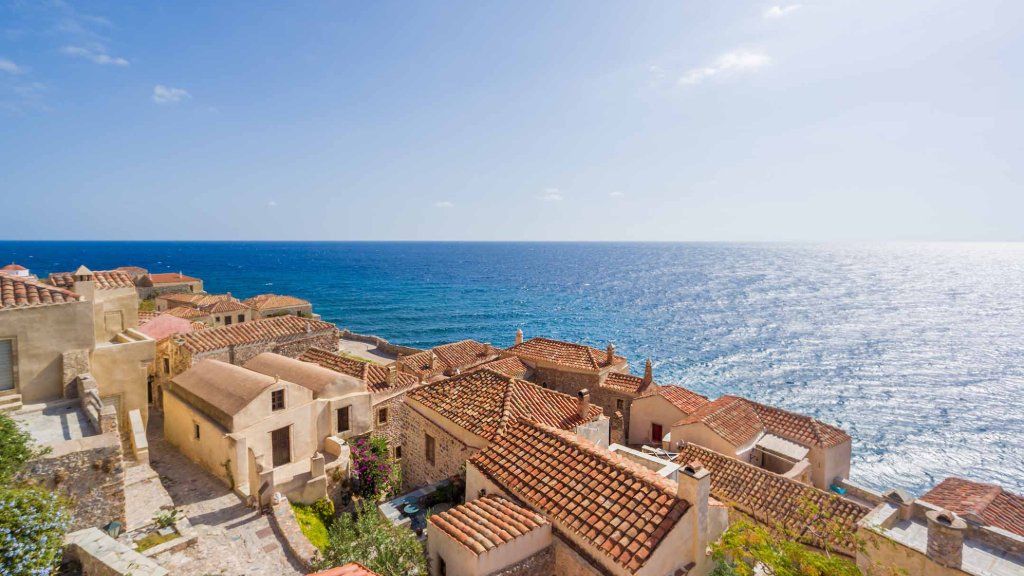 Monemvasia is a medieval castle town in Southern Peloponnese that provides the perfect setting for people in love to live the movie-like moments they always dreamt of. Dimly lit and mesmerizingly silent outside of the sound of the crashing waves, the Old Town of Monemvasia is almost unbearably romantic with its century-old mansions, cobbled streets, and endless views of the sea.
Santorini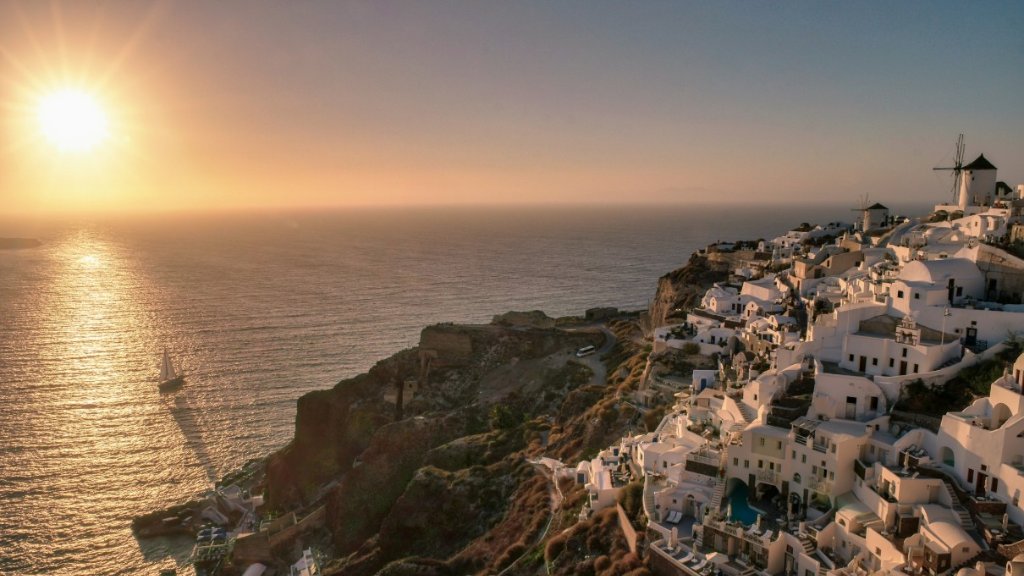 With picturesque architecture lining the edge of dramatic cliffs over an impressive caldera and the most epic sunsets imaginable, Santorini is THE honeymoon destination. Indulging in a once-in-a-lifetime sunset cruise, sipping on exquisite wine grown on the island's blessed volcanic soul, and swimming in the crystal clear waters of black, red, or white sand beaches are the kind of experiences that will render your Santorini honeymoon truly unique.
Crete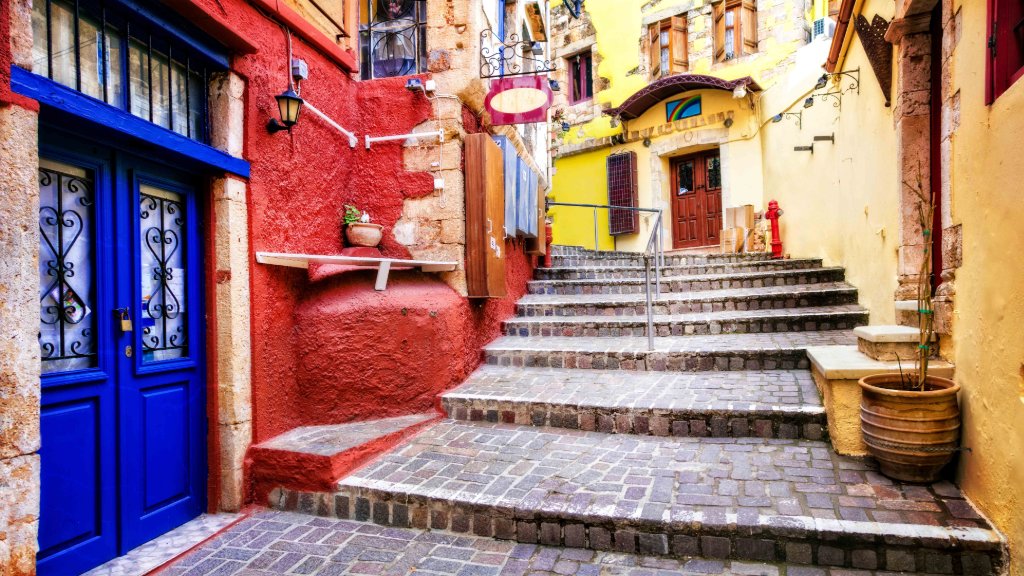 Honeymoons are all about sharing romantic moments with your better half. But some couples just can't imagine a vacation that doesn't involve at least a bit of action. If that's the case, Crete is both adventurous and idyllic. From fantastic hiking opportunities, such as the magnificent Samaria Gorge trail, to the romantic historical cities of Chania and Rethymno to endless sandy beaches adorned with palm trees like Preveli and Vai, or lagoons like Balos and Elafonisi, Crete has it all.
Mykonos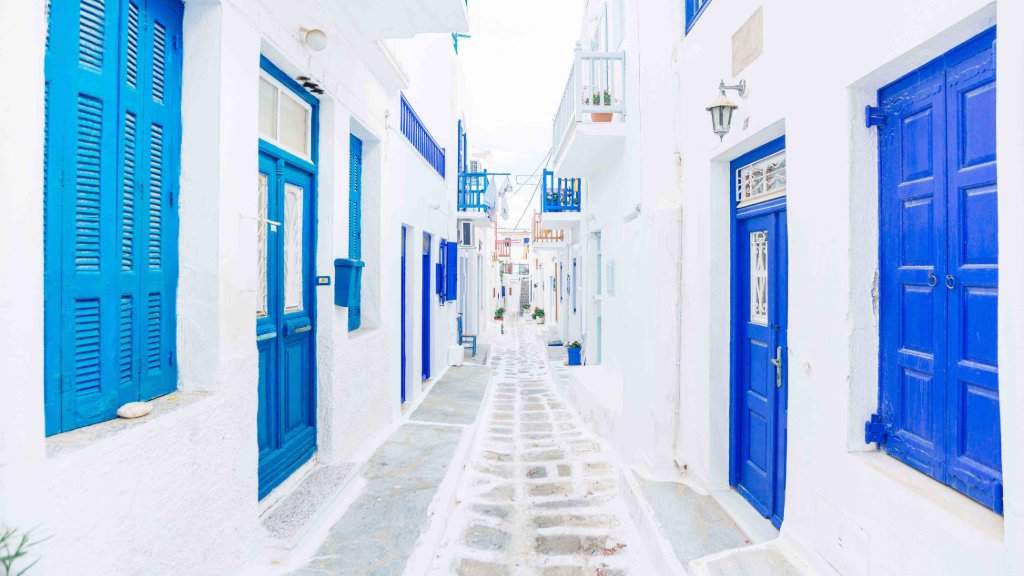 Far from being just the mecca of glamor and celebrity watching, Mykonos is first and foremost the island of top-notch services, luxury, and elegance. In other words, exactly what you need on your Greek honeymoon. Add to this a superb dining scene, epic nightlife, and some of the best beaches in Greece and there you have it: the perfect Mykonos honeymoon that combines romantic moments with beautiful nature and a tiny bit of fun.
Naxos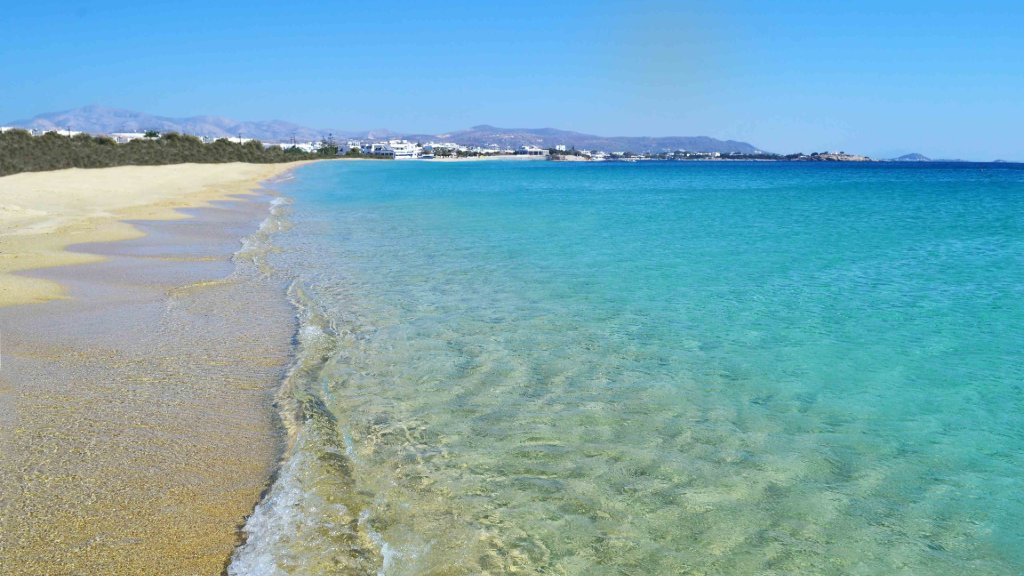 If you're looking to add a touch of authentic Greece at its best to your Greek honeymoon itinerary, there's no better place than Naxos. This stunning Cycladic Island combines all those elements that guarantee the ultimate Greek Island experience: pristine sandy beaches, a jaw-droppingly beautiful Old Town, and the most mouthwatering food, prepared with nothing but fresh local products and love.
Paros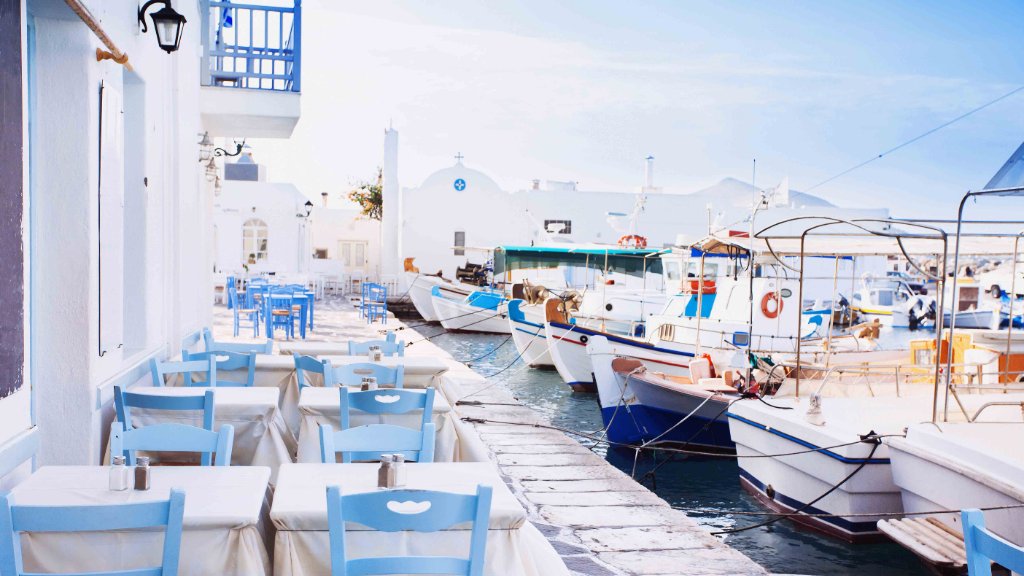 Just a stone's throw from Naxos, Paros is yet another delightful addition to your Greek honeymoon itinerary. As one of the easiest islands to get around, with beyond words beautiful beaches and excellent services, Paros is ideal for newlyweds looking for a little bit of everything: experience the Greek hospitality, explore at a leisurely pace, and relax in luxury hotels by the sea.
Milos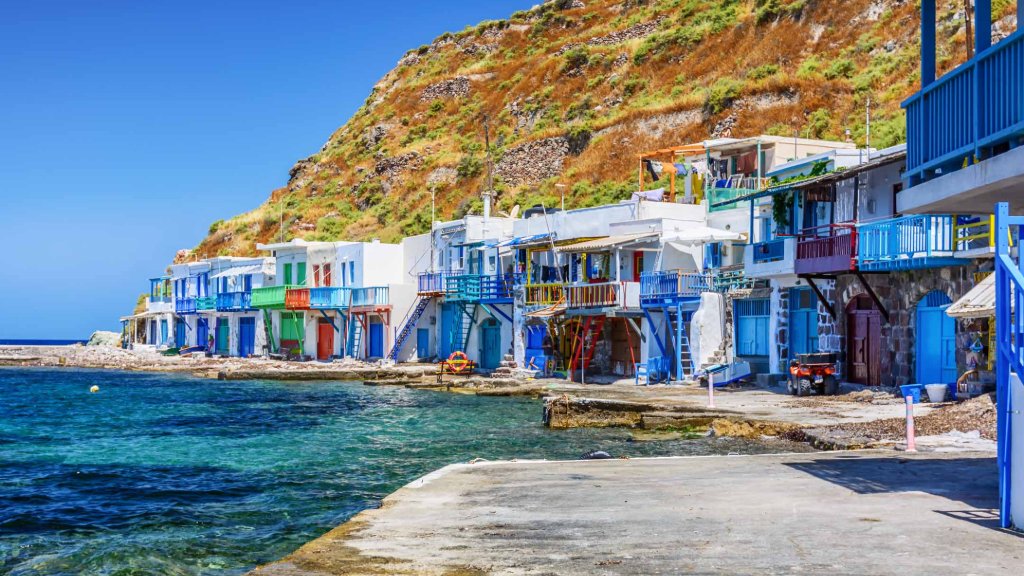 Quaint Milos is a unique island that seems to have romance written all over it. Boasting rock formations that resemble lunar landscapes and impossibly turquoise waters, Milos is the perfect backdrop for the most memorable trip of your life and the ideal island for newlyweds in search of a quiet yet classy destination to spend their honeymoon.
Best Time To Enjoy a Honeymoon in Greece
The best months to plan your honeymoon in Greece are May, June, and September. During these months, you have all the goodness of summer, such as warm weather to enjoy the outdoors and swim in the sea, but without the crowds and excessive heat that July and August bring.
Choose Your Honeymoon Accommodation Wisely
Greece has no shortage of excellent accommodation options. However, when it comes to planning your honeymoon, you should shoot for the stars. Only the best rooms can add that special touch that will make your honeymoon in Greece stand out from any other vacation you've ever taken.
By best hotels, we mean elegant, stylish, and most importantly, one of their kind. For instance, a cave hotel in Santorini with a private pool carved in the volcanic rock or an imposing stone built mansion in Monemvasia dating back to medieval times are among the most dreamy places to stay on your honeymoon.
Let The Experts Curate Your Dream Honeymoon in Greece
No matter the excitement of planning what's probably the most special trip of your life and even if you've more than carefully thought it out, there's still room for that tiny little thing that can go wrong and ruin it all for you. Is it worth the stress? Definitely not.
If a fully customized yet seamless experience is what you're after, we're only an email away. Our expert team will take care of every aspect of your Greek honeymoon; from activities, experiences and accommodation to transfers and everything in between, we've got you covered. All you have to do is relax and enjoy as we curate your dream honeymoon in Greece, tailored exactly to your needs and desires! Fill up our quick questionnaire and let's start curating!